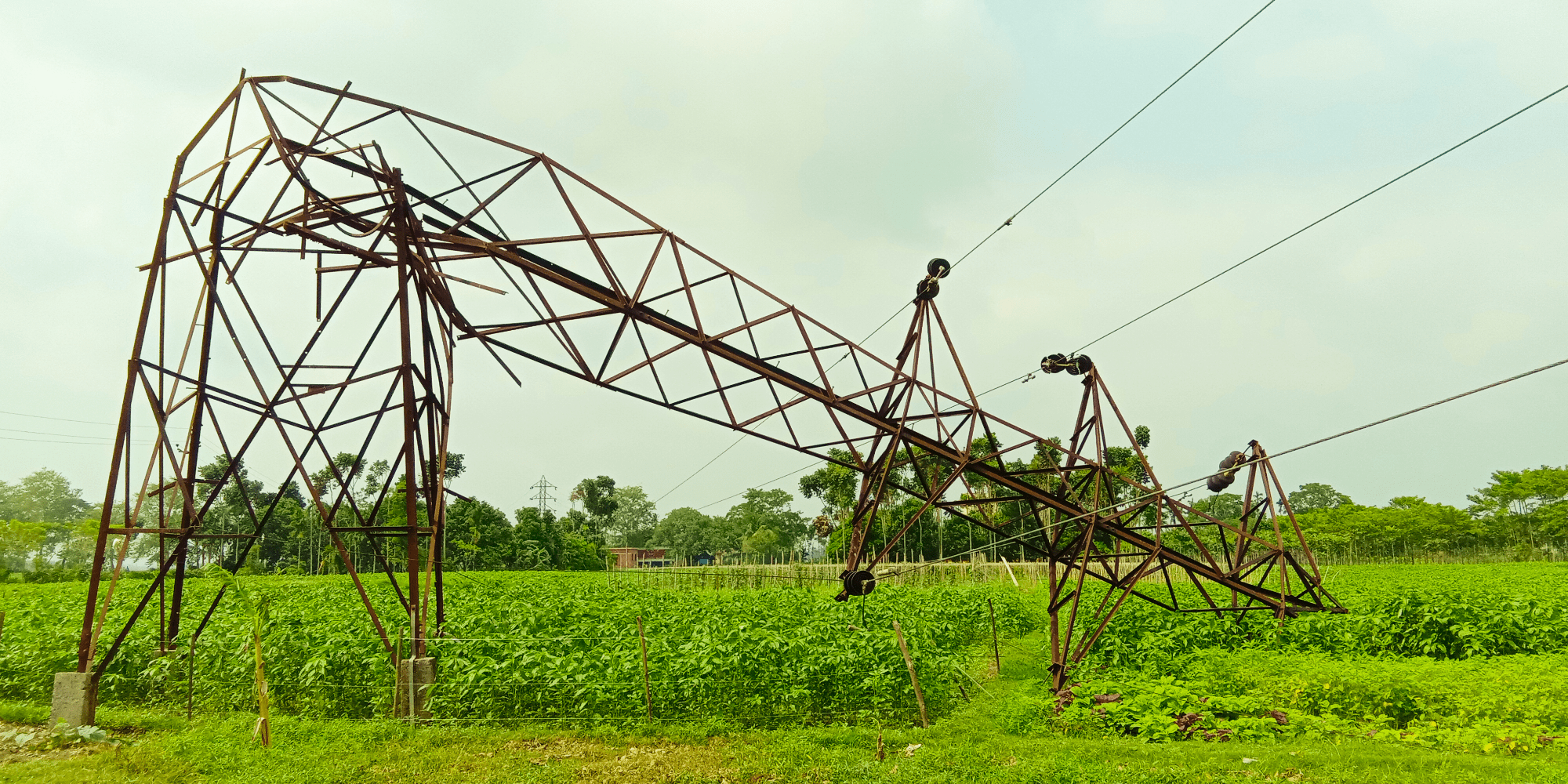 By Mr. Sandeep Poundrik

Electricity, like roads and mobiles, has become a necessity over time. While urban areas almost come to a halt in its absence, rural areas, too, feel an acute impact on lives and livelihoods. This important infrastructure sector is frequently impacted by disasters caused by cyclones and floods.
While the power sector is highly vulnerable to natural hazards, power supply is one of the lifelines for post-disaster relief and recovery. It is interesting to note that globally, power systems are often designed to cope with high-frequency, but relatively low-impact events. Low-frequency, high-impact events – such as earthquakes – are rarely considered in entirety and implementation of business continuity measures is often incomplete in various ways.
There is evidence that weather-related losses in the global power and utilities industry are disproportionately higher than other operational losses, amounting to about 22 percent of the total. There is clearly a need to factor in disaster resilience measures in the design of power systems, their installation as well as operation and maintenance.
Odisha, a coastal state in eastern India, provides an interesting example of how power infrastructure needs to be made resilient to minimize disaster impacts on people. The state has undertaken significant work over the years to protect the lives of its citizens. This includes a network of multi-purpose cyclone shelters in coastal areas using state and federal funds (to relocate the people at risk from cyclones), training and capacity-building of first responders and awareness generation at the local level. The impact of these steps can be seen in the sharp decline in the number of deaths. In the 1999 super cyclone, more than 10,000 lives were lost in the state. In contrast, in 2019 Cyclone Fani, with maximum wind speeds of over 200 kilometers per hour, less than 100 lives were lost. However, investments made in rural electrification over the last few years were wiped out to a large extent in many areas.
Learning from earlier experiences, for the power sector, the state energy department and electricity companies started mobilizing disaster preparedness actions as soon as early warning for the cyclone was received and the standard operating procedure was put into operation. This included pre-positioning of teams in the area on the predicted cyclone path, allowing inventory from other schemes to be used for restoration and delegation of financial powers to field level engineers. Equipment necessary for quick erection of poles and tree-cutting were made available in the affected districts. Though these measures helped expedite restoration of power to some extent, it still took one month to restore about 90 percent of the power supply and three to four months to restore the balance. Moreover, the power sector alone suffered close to US$1.2 billion in damages from the cyclone.
These and other challenges along with practical solutions are being studied by the Coalition for Disaster Resilient Infrastructure (CDRI) in its three-part power sector study in Odisha drawing on the experience of Cyclone Fani. The first component, launched in September 2020, looks at improving resilience of the power sector in the absence of improvements in hardware. It focuses on the development and adoption of mechanisms for ensuring preparedness, preventing grid collapse, assessing losses, estimating recovery needs and channeling adequate funds to disaster affected areas in a timely manner for early restoration and recovery. It also covers aspects of community engagement to determine the role of information dissemination and public support offered.  
The second and third components of the study, scheduled to be launched in March 2021, would provide a roadmap for the improvement of standards and technology selection based on a multi-hazard risk assessment including governance, finance, knowledge management and capacity development processes for resilient power infrastructure. Outcomes of the study will provide practical recommendations, including good practices for India and countries around the world.

Mr. Sandeep Poundrik is Director General of the Coalition for Disaster Resilient Infrastructure.