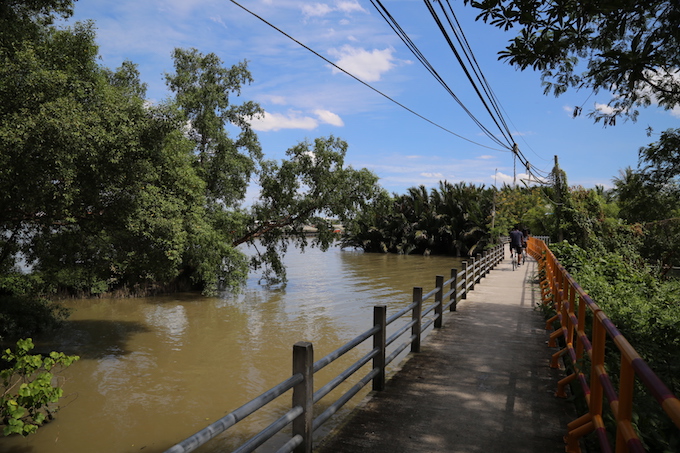 By Mr. Sandeep Poundrik
Vulnerable communities around the world continue to bear the brunt of relentless, devastating disasters from earthquakes, cyclones, widespread flooding and other effects of a changing climate. Often the poorest of the poor suffer the most, victims of storm surges and mudslides, while others lose their livelihoods. Critical infrastructure that all people rely on each day are at a great risk as well – power supply, hospitals, schools, roads, bridges, airports. Infrastructure is so valuable and vital that the United Nations listed it as the ninth Sustainable Development Goal: Build resilient infrastructure, promote inclusive and sustainable industrialization and foster innovation.
As Director General of the Coalition for Disaster Resilient Infrastructure (CDRI), my job is to look for ways to protect infrastructure and make it more resilient, but the headlines are often disturbing. Bridges wash away during cyclones, high winds blow off roofs of hospitals, rendering them useless as patients scurry for cover. Roads cave in or are washed away, cutting off remote communities from badly needed food, medicines and essential services. Examples are endless; challenges are great and certainly complex. Surprisingly, we have had part of the solution to safeguard our critical infrastructure all along, right in front, and all around us -- nature.
That may sound a bit strange, given that the force of nature has created many of the headaches infrastructure faces, every season of each year. But nature can be our ally in safeguarding our lives, livelihoods and our infrastructure. We must research well, plan and act. Fortunately, experts have already started examining the intersection of nature-based solutions and disaster resilient infrastructure.
Recently I had the privilege to address a webinar organized by CDRI in partnership with the United States Agency for International Development (USAID) and the U.S. Forest Service (USFS). Our expert panellists talked about real solutions and a real synergy with nature. For example, resilient mangroves protect wetlands and proven and newly emerging salt-resilient crop varieties that are important tools in our global climate adaptation toolbox.
I learned a great deal, as did colleagues, partners and friends from 38 countries who joined the webinar. Here are the key takeaways:
Collaborative governance is key to successful implementation of nature-based solutions.
Nature-based solutions are not only about the outcome, but also the process. Without proper planning and collaboration, solutions are less likely to be resilient and sustainable.
The lived experience of others is important to consider when discussing nature-based solutions. These systems are meant to support and sustain society and provide better opportunities for socio-economic growth and sustainability.
Sometimes solutions are found by looking through a different lens or investing in new technologies.
All forms of infrastructure (grey, green, blue) work in tandem in modern society. Each element, as well as the human element, need to be considered during planning and implementation.
There is far more to glean from this webinar, so see the presentation slides and watch the video highlights.
And the next time you are away from your desk and out in nature, take a look around at the bridges and buildings along the coast or near the mountain crest. How can nature prevent climate calamity and protect us from harm?
Sandeep Poundrik is Director General of the Coalition for Disaster Resilient Infrastructure (CDRI)