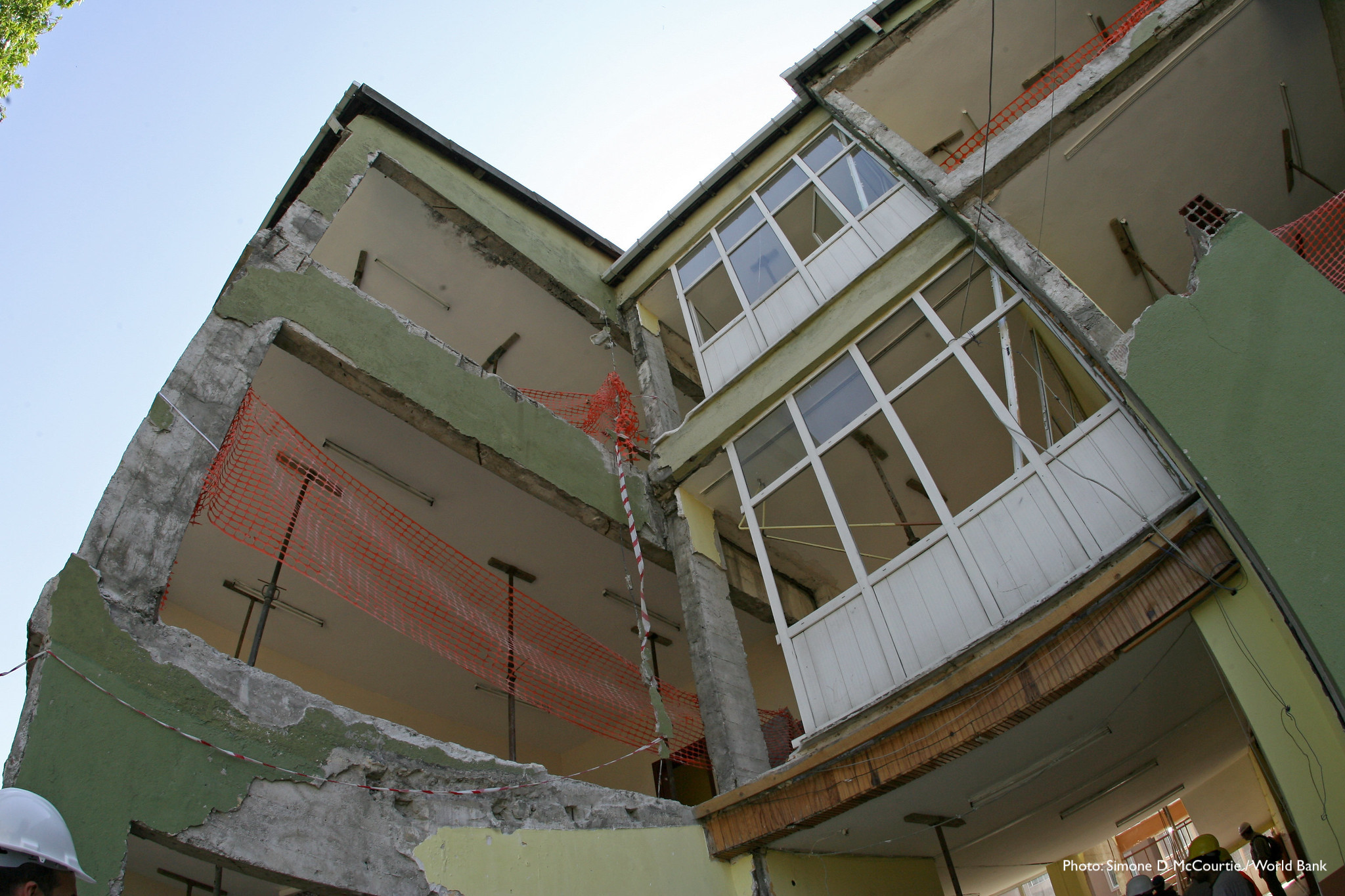 By Mr. Sandeep Poundrik and Dr. Hem Dholakia

The world has entered the era of unprecedented infrastructure development. The Global Infrastructure Hub estimates that US$94 trillion will be invested in infrastructure by 2040. This means that on average close to $4.5 trillion will be spent each year on infrastructure which will shape the lives of people, wealth of nations and the collective future of our planet. It will act as the backbone for service provision, economic growth and poverty alleviation as well as social inclusion. However, all of this infrastructure will be built in a world riddled with disasters and faced with climate change. Therefore, only that infrastructure which is resilient[1] (to disasters and climate change) will provide uninterrupted services, jobs, economic growth and inclusivity. We believe there will be at least three big trends that will help shape infrastructure that is resilient to disasters and climate change.
First, we will see greater focus and transparency in funding mechanisms for resilient infrastructure.  Governments are setting up dedicated finance facilities that focus on infrastructure. One such foray is India's National Infrastructure Financing and Development Bank. Other efforts include the newly established infrastructure banks in Canada and the United Kingdom. It is expected that a sizeable portion of the investment portfolio of these institutions will be allocated towards disaster and climate resilient infrastructure.
Globally, we are moving towards transparency and, with it, greater accountability through adoption of metrics to measure our progress on carbon emissions, sustainable develop and disaster risk reduction. This is happening through frameworks that set clear goals against which progress is measured and reported. We will see a similar push within the infrastructure finance sector. Tools will be developed to track financial flows in DRI, similar to those for tracking climate finance.
Second, we will witness a greater demand (and consequently supply) for disaster-resilient infrastructure. For example, take a young professional wishing to buy her first home. While today she normally looks only for the available space, aesthetics, etc., in future she would want to know if the structure can withstand an earthquake. This will put an onus on developers to incorporate resilience to earthquakes in the design and structure of the home. Developers will have an incentive to provide clear information to the consumer on the resilience of the infrastructure they build. The marketplace will slowly evolve to crowd-out projects that do not factor in and account for climate and disaster risks.
Third, technology will continue to respond to the challenge of building resilience. A city planner who is thinking of building an airport will have decision support tools powered by machine learning and artificial intelligence. For instance, these tools could help decide the elevation of the runaway in a coastal city prone to flooding. Or imagine people who have lost their homes to a cyclone. Technologies like 3D printing could build an entire village in a matter of hours or days — faster, cheaper and better. More importantly, new homes will be safer and have the ability to withstand future cyclones. People may no longer need to leave their homes as climate or disaster refugees. Or power distribution companies may take steps to make the infrastructure resilient by using better materials, designs and integrating early warning systems so as to minimise downtime or quick recovery. Or smart sensors fitted on tunnels, bridges and landslide prone areas will monitor the health of these assets. These sensors will provide early warnings to infrastructure managers. An early response will be mounted to repair or replace such infrastructure thereby saving lives.
The era of unprecedented infrastructure development will be shaped by several factors, including finance, technology and greater transparency. It will transform into the era of greater resilient infrastructure.
Mr. Sandeep Poundrik is Director General of the Coalition for Disaster Resilient Infrastructure (CDRI).
Dr. Hem Dholakia is the Lead Research Specialist at CDRI.
 
[1] The United Nations Disaster Risk Reduction facility defines resilience as "the ability of a system, community or society exposed to hazards to resist, absorb, accommodate, adapt to, transform and recover from the effects of a hazard in a timely and efficient manner, including through the preservation and restoration of its essential basic structures and functions through risk management."