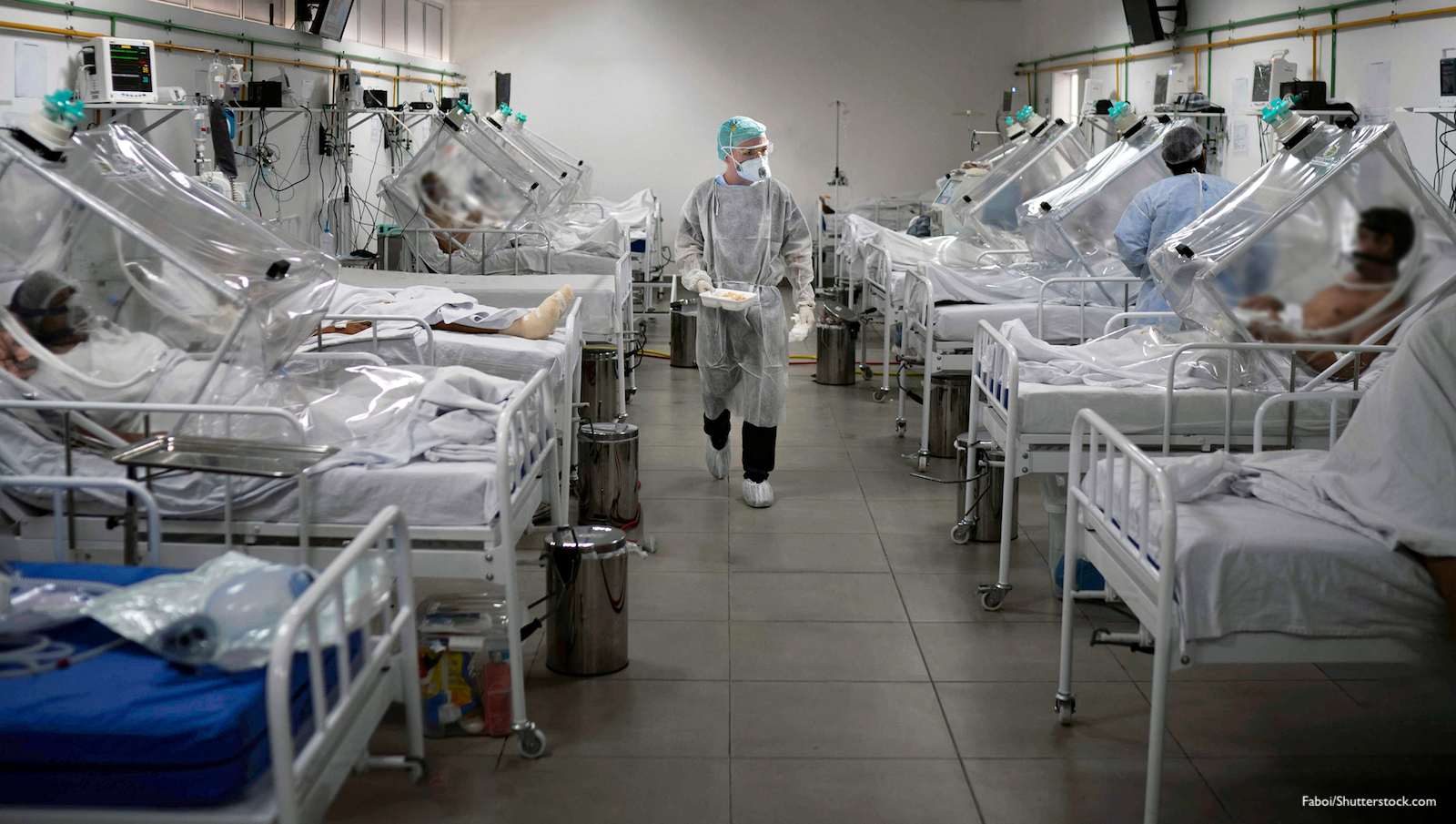 By Mr. Sandeep Poundrik

With the hopeful news that long-awaited COVID-19 vaccines have started reaching healthcare workers and vulnerable people in several countries, we salute the researchers – and take a hard look at why we got to this point in the pandemic. Indeed, COVID-19 has proven to be a hard pill to swallow for countries around the globe. We have seen pandemics before, but nothing like this in recent memory; the coronavirus and its effects have been felt by people everywhere. It has all of us thinking about better ways to tackle such challenges in the future, including our efforts at the Coalition for Disaster Resilient Infrastructure (CDRI) to improve and strengthen the health, power, transport, telecommunications and other infrastructure we rely on each day to cope, adapt and transform to disaster risks.
The pandemic has certainly made us learn, unlearn and relearn ways and strategies to address the devastating impacts of disasters and climate change. Here are five key lessons and important next steps that come quickly to mind.
1. We need dynamic risk assessment tools: At present, disaster risk assessment is predominantly static and is focused on current risks. We need to move beyond conventional disaster risk assessment tools used to map various hazard, vulnerability and exposure parameters. Dynamic risk assessment tools include real-time GIS-based applications which gather data on cyclones, storm surges and map affected areas and their effects on people and infrastructure that would inform better evacuation plans and relevant disaster preparedness and mitigation measures. Another example is the use of GIS data in understanding hotspots and clusters to track and trace cases of COVID-19 more effectively and develop local policies for disease containment.
2. We must shift our focus from managing risk to managing uncertainty: Traditional disaster risk management uses analysis of past events to quantify risk and devise risk management strategies for the future. We need to look beyond traditional disaster risk management to managing uncertain environments. Modelling by analysing future risk scenarios of catastrophic events, and extreme climate events would help us identify better approaches to disaster preparedness and mitigation.
3. We must shift the focus from managing risk to building resilience: While we have shifted from the approach of 'relief and response' to 'risk reduction,' we need to take a step forward and focus on systemic resilience. For example, during the COVID-19 crisis, people testing positive for the virus overwhelmed hospitals. Authorities converted large spaces such as stadiums and vacant grounds into makeshift COVID-19 healthcare facilities. Such measures should be incorporated within our policies and land use plans.
4. Countries need to strengthen disaster risk management, particularly at the local level. We must actively encourage local-level innovations that seek people's active cooperation and participation in bringing behavioural changes and alleviating collective distress. We need to ensure that the views of marginalized and indigenous communities are heard, respected and addressed. Sensitization and awareness building, along with training of private, government and civil society staff, may help improve this kind of community engagement.
5. We must create new resilient infrastructure and enhance resilience of existing infrastructure. Our infrastructure systems need to be strengthened further. New infrastructure needs to be constructed with risk assessments and through better performance-based standards. Existing infrastructures should be retrofitted through various adaptation strategies. One example is the use of nature-based solutions such as bio-swales instead of concrete drainage channels. In the event of flooding, such solutions will reduce surface run-off and help soak in valuable groundwater, it can also be designed to filter water. Additionally, this will increase green cover in cities and provide for a healthier environment.
While many countries are taking similar steps, we need to mainstream these actions to build systemic change. At CDRI, we are moving forward with a risk and resilience assessment for the power sector, and with other sectors to follow. Learn more about how you can partner with us by visiting our website (cdri.world), following us on Twitter (@cdri_world or @DG_CDRI) or by sending an email to info@cdr.world . We look forward to hearing from you.
Mr. Sandeep Poundrik is Director General of the Coalition for Disaster Resilient Infrastructure.
The views and opinions expressed in this blog are those of the author and do not necessarily reflect those of the Coalition for Disaster Resilient Infrastructure (CDRI).